Article
Welcome Alex Hesterberg Marigold Engage by Sailthru's EVP of Client Services
April 23, 2013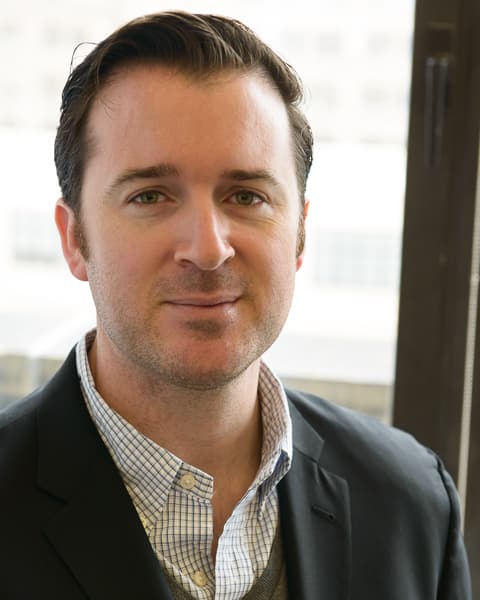 Sailthru Deepens its Commitment to Accelerating Growth for Businesses;
Hires Alex Hesterberg as Executive Vice President of Client Services
Strategy and business development services and products drive revenue for businesses of any size
April 23, 2013 – New York, NY – Sailthru, a technology company specializing in digital brand experiences and communications, today announced the hire of Alex Hesterberg as Executive Vice President of Client Services. Coming off its recent Series B funding, Marigold Engage by Sailthru, investing in building out its leadership team, infrastructure and geographic expansion. Hesterberg's hire underscores Sailthru's commitment to its clients' success as well as bolsters its end-to-end services capabilities.
Prior to Marigold Engage by Sailthru, Hesterberg served as Vice President, Worldwide Professional Services for Riverbed, the global enablement and adoption division of Riverbed Technology (NASDAQ: RVBD), the application performance company. During his five-year tenure at Riverbed, Hesterberg was responsible for growing the professional services team organically and through acquisition from five to nearly 200 employees worldwide and increased revenue from approximately $200,000 to $42 million.
"As we deliver personalized digital brand experiences and communications for consumers, it's imperative that we strategically approach the unique business development needs of each of our clients," said Neil Capel, CEO and Founder of Sailthru. "With Alex on our team we'll be able to meet the demand from a growing number of Fortune 500 brands. His team will not only offer a high level of strategic and consultative services but will also serve as a facilitator to partnerships that will strengthen clients' businesses."
With Hesterberg's hire comes new service offerings from Sailthru. Strategy and business development now takes a prominent role in client services and for larger organizations dedicated onsite consultant support is now available. Marigold Engage by Sailthru, doubling down on its commitment to growing businesses and creating lasting partnerships with its clients across verticals including eCommerce and publishing.
"I'm excited to join the Sailthru team as the company has the vision and technology needed to make an extraordinary, positive impact on our clients' businesses. I'm focused on scaling the client services team worldwide in conjunction with our growing client base.  I'll have the privilege of leading our account managers, business strategists and enablement teams to be the agents of change for our clients – driving better engagement, facilitating a one-to-one experience and maximizing the benefit of behavioral analytics," said Alex Hesterberg, Executive Vice President of Client Services at Sailthru. "Marigold Engage by Sailthru, leading the industry with its Smart Data approach.  The client services team is enabling this transformational approach at the consumer level, bringing the business, technical and educational resources to bear so our clients can unlock the full potential of our technology. With a strong and essential foundation in the product, our team is uniquely positioned to bring equal parts strategy and services combined with sophisticated and accessible technologies that generate significant revenue."
Sailthru provides end-users with services and information they want from brands and publishers. The technology monetizes online content to create sustainable businesses through optimized engagement and performance on-site. Over the coming year the client services team will grow to include more account managers, business strategy consultants and enablement teams focused on deliverability, creative implementations and client onboarding. These teams will not only assist with the tactical adoption of Sailthru technology but will also provide clients a strategic map to reach their goals, as well as data and metrics from industry experts and analyst teams that pertain not only to clients but also provide a "pulse of the industry". This emphasis on client services allows Sailthru to work with business of all sizes on each of their communications needs across the web.