Events
Trending at eTail East: Key Takeaways for Commerce Businesses
August 22, 2013
One of the reasons we sponsor events likes eTail East is they are the perfect opportunity for us to get a wide scope view of specific obstacles facing commerce companies. We can take that valuable feedback from what businesses want and need and then ideate how Sailthru can help the industry by developing new features and functionality that will make a real difference to our clients.
Here are the key takeaways and insights the Sailthru team gathered from the event, and our best advice for applying them:
Must Move Mobile
Mobile was hands-down the most hyped topic of eTail. Online retailers are sourcing more and more of their traffic from mobile devices, but sometimes struggle to produce conversions from those traffic peaks.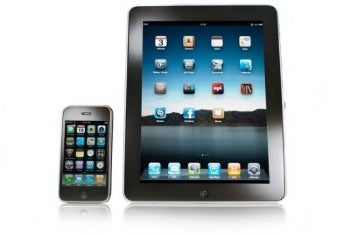 comScore said 48% of time on retail sites were via mobile or tablet
HauteLook reported 60%+ on weekends via mobile or tablet
Brands struggle with how to inspire through a "tiny, tiny device"
Transactions are often started via mobile interfaces but then completed elsewhere
Many of the retailers were imploring analytics providers to offer more enhanced mobile data since they are seeing gaps around what they know about smartphone and tablet users (vs. desktop users), as well as a dearth of customer behavioral data due to unknown or anonymous users. Urban Outfitters proclaimed, "Smartphones and tablets are NOT the same thing." We couldn't agree more. While conversion on tablets is often higher than desktop conversion, there are still major challenges to converting purchases on phones, even though top-of-funnel mobile traffic is on the rise.
Our advice? When brands think about developing a mobile strategy, we recommend that at the very least your desktop site renders properly on tablets and mobile devices to mitigate the risk of losing immediate selling opportunities. From there, you can develop a longer-term, more granular strategy.
Must Be Omnichannel
'Omnichannel' is a buzzword sweeping the marketing space, and with good reason.
Best Buy discovered that 60% of in-store sales are influenced by online browsing
Belk department stores found that a customer engaging cross-channel yielded much higher ARPU. Annual ARPU for an online-only customer was just $100. For in-store only customers, it was 352. For customer who use both channels, it was a whopping $1,064.
Walmart – the 4th largest e-commerce site in the US – on any given day displays homepage visuals of things they don't sell online (e.g. steaks), regularly promoting cues to drive people in store
Brands rooted in offline shopping, like CVS, are relying on their loyalty programs (or credit cards, like Target) to fuel intelligence for online personalization
44% of all sales in the world are digitally-influenced. With the mobile revolution already in progress, introduction of Google Glass and other technologies, this number will quickly become 100%.
Our advice? Thinking about any customer as an "in store shopper" or an "online shopper" in exclusivity is going to hinder engagement in the long run. It's time to think about your customers as individuals (not just silos!), personalize their experiences to be meaningful and – whenever possible – integrating the online and in store experience. FYI, at Sailthru we know a thing or two about unifying your channels to power far-reaching personalization across your customer base…
Must Love Analytics
Most marketers have very limited resources for analytics, so think in broad terms of 5 to 10 things you need to know to make your business run. From this perspective it is imperative to make Big Data actionable and figure out how you can use the data you have to make a sizeable impact.
Criteo reported it is 8-9x easier to sell something to an existing customer than to a "prospect"
Little Black Bag wants you to think about "opening AOV" vs. "closing AOV," especially for those customers who spend an hour shopping on the site
Macy's has an Experimentation Board that gives teams permission to fail so long as they are testing – still "better to do something than nothing"
Overall, one of the most meaningful ways you can use your analytics is supporting and nurturing the value of customer lifetime. Remember, acquiring a new customer is much less valuable than retaining and monetizing your existing customers.
Our advice? To echo some wise words from Macy's, the key to marketing success are all about testing, learning, optimizing, tracking. Analytics is central to every piece of this success journey. If you can't distill digestible takeaways from your cross-channel customer data, you're way behind. But fear not, because Sailthru can help.