Events
Come Join Marigold Engage by Sailthru at eTail East 2013
August 9, 2013
WHO: Members of the Sailthru Sales team and Marigold Engage by Sailthru clients YouBeauty and Alex & Ani.
WHAT: We are a proud sponsor of eTail East 2013, a commerce event for top retailers where the ultimate goal is to be smarter about your business and understand your customer's needs to exceed them.
WHEN: August 12th – 15th, 2013.
WHERE: Philadelphia Marriott Downtown
   1201 Market St
   Philadelphia, PA 19107
WHY: eTail East is here to help equip you with the strategies you need to capture your customers in today's market. As a sponsor, Marigold Engage by Sailthru, committed to this customer-focused mentality and helps brands maximize customer lifetime value, increase engagement and optimize revenue through Smart Data — all of the critical success markers for retailers today.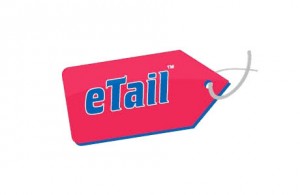 ___
Our Sales team will be accessible to the 550 retailers attending on how we are tackling current commerce obstacles through our Smart Data solution.
We encourage you to attend the panel discussion with Ryan Bonifacino, VP of Digital Strategy at Alex & Ani, as he discusses how to optimize marketing channels and accurately track conversions.
The key themes for eTail East 2013 include:
Understand what technologies and sales channels will be game-changing for your business

Become truly user-centric and think about the customer first: engrain a customer focus throughout your retail enterprise

Manage, collect and harness data to provide actionable business intelligence and become an adaptive retail organization

Get the most of out of your core marketing channels and optimize for growth
For more information on eTail please click here. Hope to see you there!