Article
THE WALL STREET JOURNAL: CEO Neil Capel Talks Startup Employee Perks
By Marketing Team | July 1, 2013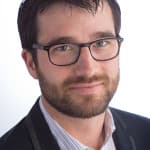 Startup employees enjoy some serious perks ranging from nerf gun wars, catered lunches, in-house espresso machines and all the greek yogurt you can eat. But what about a special vacation for high performing employees to a remote Caribbean island owned by Sir Richard Branson?
Enter Necker Island, a getaway location under review for the next possible startup perk for 20 or 30 of AOL Ventures & Bowery Capital's 1,100 employees. Sailthru's CEO Neil Capel – part of AOL Ventures' portfolio companies – weighs in on the Wall Street Journal article, "Bowery Capital, AOL Ventures Plan New Reward For Top Startup Workers: Luxury Weekends."
When Neil was asked how he will choose the coveted nominations out of the Sailthru employees, he remarked, "That is the question."
May the odds be with you, Sailthru employees.
2020 Holiday Marketing Playbook
With all that has happened this year, we expect to see a holiday season unlike any other. That said, the time to start testing and building out email and CRM strategies is now. Along with our Retail Advisor, former JustFab VP Monica Deretich, Sailthru has developed this playbook to help retailers crush Q4 and beyond.
Get the Guide
Join our newsletter