Events
The 5 Top Photographed Slides from Sailthru Sessions LA
May 7, 2015
Download our ebook, The Future of the Retention Marketing Tech Stack, for insights and trends that will help you build a tech stack that supercharges customer retention.
—
Yesterday we kicked-off our 2015 retail technology roadshow, Sailthru Sessions, in Los Angeles. The ecommerce event series will be traveling city to city featuring presentations from the best and brightest in the industry (who also happen to be our customers). 
For our first event, we were honored to have the brilliant SVP of Marketing from JustFab, Traci Inglis, join us and give the crowd a live case study on how she is adopting personalization, the business imperative for delivering a better experience and how technology partners are supporting her team in  driving serious marketing results. Under Traci's leadership JustFab ranked in on the recent Internet Retailer Top 500 list – proving that customers are looking for brands who take an innovative approach and are rewarding them with retention and loyalty.
In true Sailthru style, our Founder & Chairman, Neil Capel, also joined to drop knowledge and insights into the future of retail and what brands need to be focused on in the year to come.
Didn't make the event? No sweat – here are the top 5 photographed moments from Neil Capel and Traci Inglis' presentations at Sessions LA. Make sure to look out for a Sessions near you!
1. Every marketer has a love/hate relationship with buzzwords. We all say them, but when Traci put this slide up and spoke to how she's combining two of them and focused on omnichannel personalization, the audience took notice. Everyone has a different definition for these terms. What made these photo friendly was just how succinctly Traci communicated about them.
2. Relevancy has been seen as just another one of those buzzwords. But it's ready for a renaissance and we believe that for today's modern marketers: Relevancy is the new currency. Neil is spreading this idea to all of our customers, all of our prospective customers, and beyond. It's an idea that EVERY retailer needs to begin to adopt. Here's why…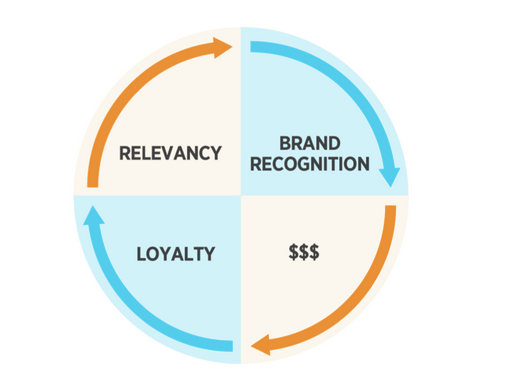 3. Relevancy quite literally translates into revenue and loyalty. The more you serve relevant content to your customers, the more revenue you will generate over time, and the more they will engage with you. Period. It's a seemingly simple thought process, but one that for many brands has been complicated to achieve. The first step in success is to recognize that relevancy and relationships are cycles, not end points! The customer experience is ever changing and ever evolving for each and every individual consumer, and it takes the right technologies, the right data and and the right models to bring it all together.
4. This slide struck a chord with the audience because it presented a universal truth for marketing: As technology has matured, marketers have rapidly been climbing up the annoyance scale by sending more and more messages. This is the foundation for why relevancy is the crux for success today as the market for wearables begins to take off. Think about it. If you send a marketing message to someone's wrist and you're completely off-base: You're out for good.

5. When Traci put this slide up, there were more than just a few jaws agape. When marketing emails featuring best selling products were tested against emails with personalized product selection, JustFab saw an 84% better performance on purchase conversion. It's a major proof point on how personalization delivers results that, sometimes, you think are unbelievable. But the proof is right here, in pink and white.
—Kristine Lowery, Content Marketing Manager at Sailthru